Indicative draw announced for Queensland Premier Rugby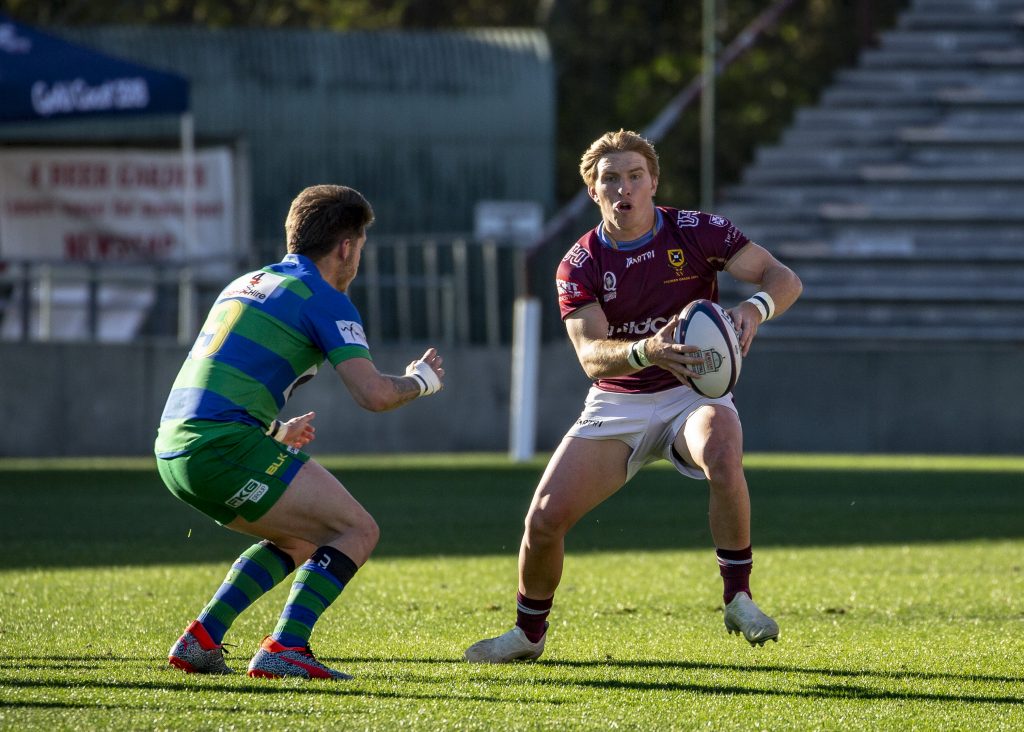 The Queensland Rugby Union has today announced an indicative 11-Round draw for the 2020 Queensland Premier Rugby competition that would see Queensland's brightest Club Rugby players in action in August.
Club circumstances have been carefully considered, with regards to clashes with other sports using venues or a club's ability to adhere to government regulations.
Regulations and logistics are being worked through with stakeholders and key government authorities to determine requirements around controlled venues, parking rules or drop-off zones, entry and exit points and hygiene requirements.
When the competition kicks off, stage three regulations will be in place and the QRU will continue to discuss what restrictions may exist at that time, regarding numbers of people allowed at a venue.
Ballymore has been secured as a possible venue for the opening three rounds, while the clubs have opted to retain a three-week finals series, with the grand final set to take place on October 31.
"We've been working hard with all nine of our Premier Rugby clubs to come up with a solution for return to play," said QRU Community Rugby General Manager Gaven Head.
"There has been a lot of positive buy-in from club officials to work through the process and figure out what is feasible for each club and their venues.
"Given there are no trial matches, the first Round at least won't count for Hospital Challenge Cup competition points, to allow for teams to have a their first hit out, however the matches will all be played under normal competition rules with set teams of 23 players and restricted substitutions.
"Given the challenges faced by many within the Rugby community during this period, it's really positive to be able to lock in an indicative plan for Premier Rugby that will hopefully provide our club players and Rugby fans alike something to look forward to in the near future."
Further details around broadcast are being worked through, as well as details around when crowds might be able to attend matches as well as specific kick-off times.
 
2020 Queensland Premier Rugby Draw:
 
Note: Home team listed first
 
Round 1 – 1 August
 
Souths v Brothers
Sunnybank v Easts
GPS v Wests
Norths v University of Queensland
BYE – Bond University
 
Round 2 – 8 August
 
Bond University v Sunnybank
Brothers v Norths
Wests v Easts
GPS v Souths
BYE – University of Queensland
 
Round 3 – 15 August
 
Bond University v Norths
GPS v Brothers
University of Queensland v Easts
Sunnybank v Souths
BYE – Wests
 
Round 4 – 22 August
 
Brothers v Bond University
Easts v GPS
Sunnybank v University of Queensland
Norths v Wests
BYE – Souths
 
Round 5 – 29 August
 
Bond University v Easts
Wests v Brothers
GPS v Sunnybank
University of Queensland v Souths
BYE – Norths
 
Round 6 – September 5
 
Souths v Bond University
Easts v Norths
GPS v University of Queensland
Wests v Sunnybank
BYE – Brothers
 
Round 7 – 12 September
 
Brothers v University of Queensland
Wests v Bond University
Souths v Easts
Norths v GPS
BYE – Sunnybank
 
Round 8 – 19 September
 
Brothers v Souths
Easts v Sunnybank
Wests v GPS
University of Queensland v Norths
BYE – Bond University
 
Round 9 – 26 September
 
Sunnybank v Bond University
Norths v Brothers
Easts v Wests
Souths v GPS
BYE – University of Queensland
 
Round 10 – 3 October
 
Souths v Norths
Bond University v GPS
Sunnybank v Brothers
University of Queensland v Wests
BYE – Easts
 
Round 11 – 10 October
 
Bond University v University of Queensland
Brothers v Easts
Norths v Sunnybank
Wests v Souths
BYE – GPS
 
Semi-Finals –  Weekend of 17-18 October
Preliminary Finals – Weekend of 24-25 October
Grand Finals – Weekend of 31 October – 1 Nov