USC into SCCA Division 2 top four going into Christmas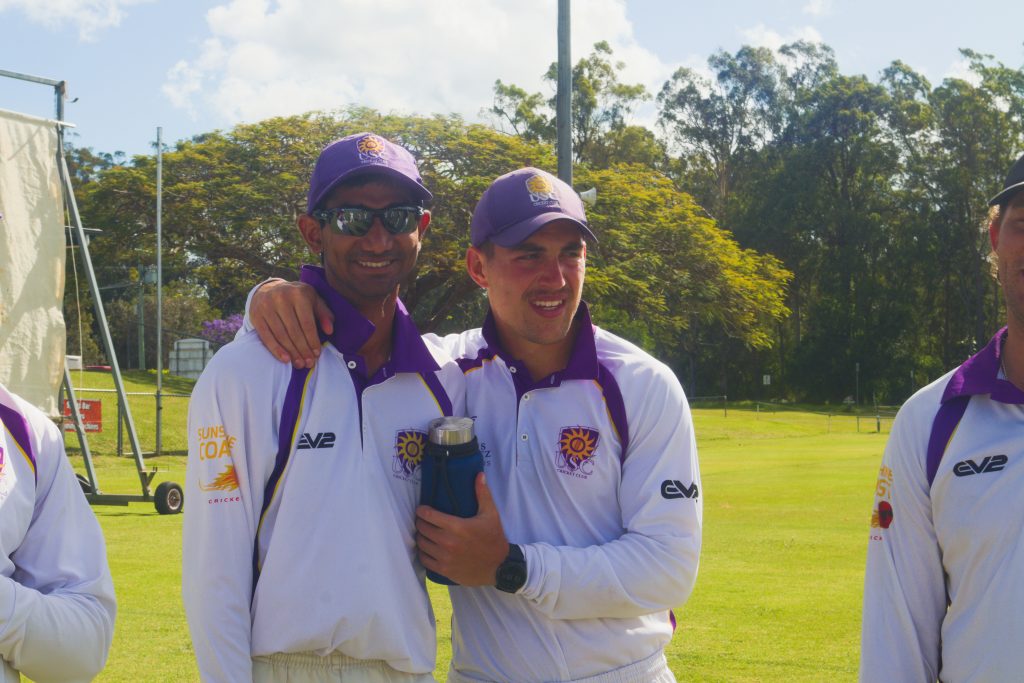 USC have gone into the top four in Sunshine Coast cricket's second division with an outright win over Caloundra.
Batting second they managed to a first innings lead of 101 before dismissing Caloundra for about 64. The result, a USC win by an innings and 16 runs.
USC player Hein can Eeden said: "Caloundra definitely made it difficult to get the outright win, but we made it happen. Pulled through to the end. So, yeah, pretty good."
"Chris definitely bowled really well today. Hit a few bombs as well. Oscar batted really well. I was lucky enough to get there with 90 not out, so. Yeah, that helped me a lot. Um, and yeah, I was just going to say the whole team did really well. So yeah, happy with the whole team's effort."
USC go into the Christmas break with the Divisions third outright win of the season.
van Eeden said: "It's good to finish on a win at the end of the end of the year. So hopefully we'll just work hard during the holiday break and we can get back on it next year."
"I'm sure we're all just ready for a break at the moment, especially with the heat. But we'll have a look from next week on road, probably off to Christmas and then we'll go from there."
About Post Author