QRU and QCC combine to create a world-class spectator experience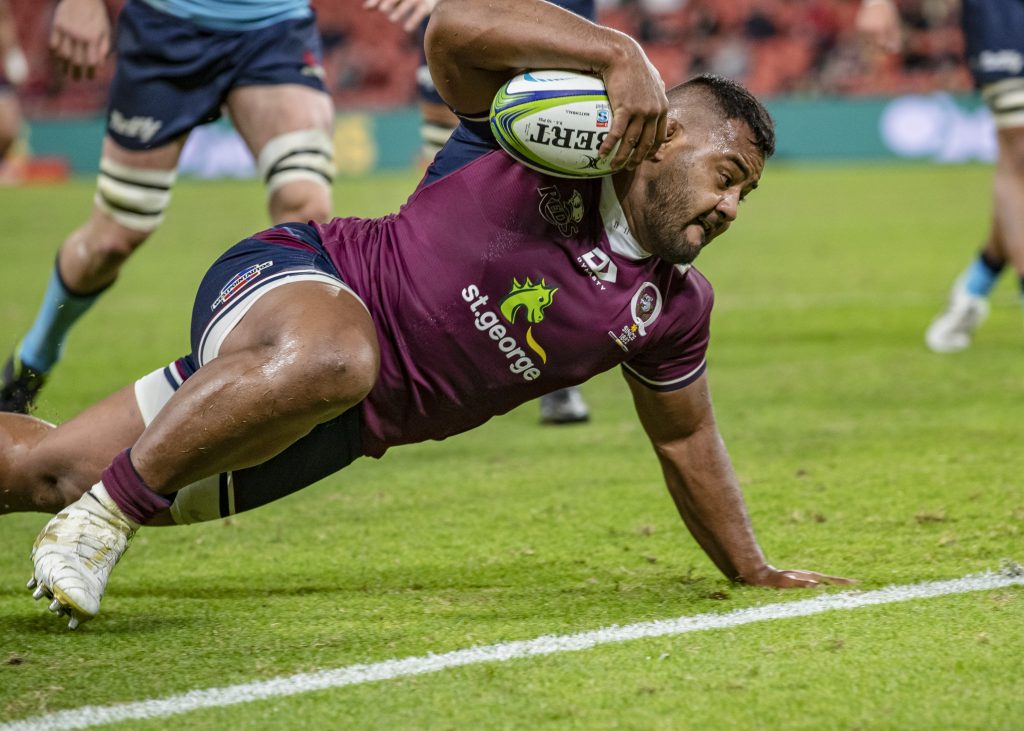 The Queensland Rugby Union has today appointed the Queensland Cricketers' Club as the exclusive hospitality services provider at the National Rugby Training Centre as part of the redevelopment of Ballymore.
Ahead of the NRTC's official opening later this week which will herald a new dawn for Ballymore, two of Queensland's best known sporting institutions have joined forces to create a world-class experience in one of the state's most iconic venues.
"It's great to have the Queensland Cricketers' Club join our Queensland Rugby family to be part of delivering our vision to create family-fun festival experience driven by quality food, drinks and entertainment where you will want to arrive early and stay late," said QRU CEO David Hanham.
"The QCC will provide high-quality hospitality across three facets of the newly built National Rugby Training Centre and wider Ballymore facility including private functions and catering, game-day food and beverage options, plus the daily operation of a café on-site for players, staff and the general public.
"This partnership supports Ballymore's vision of becoming a world-class multi-sport venue as the first home of women's rectangular sport in Queensland, but also a community precinct for everyone to enjoy.
"With the addition of things like a café and food trucks on game-day and at major events, or for weekend markets and pop-up stalls, it will create a family-fun festival atmosphere.
"We're excited for the next chapter of Ballymore's future alongside the QCC."
QCC Chief Executive Officer Lachlan Furnell said the opportunity to join forces with Queensland Rugby at the new Ballymore high-performance sports and wellbeing precinct was an important part of the Club's evolution.
"The QCC has been providing high-quality sports hospitality at the Gabba since 1959, and in more recent years we've also established facilities at the Allan Border field at Albion," Mr Furnell said.
"This new partnership further cements the QCC's position as Brisbane and Queensland's premier provider of sports hospitality services, and we are delighted to have the opportunity to be part of the all-new Ballymore.
"This is a union of two of Queensland's best-known sports institutions, and we believe it will benefit both players and spectators for many years into the future."
On time and on budget, the $31.5 million NRTC will become the new national headquarters for Women's XV Rugby housing the Australian Wallaroos team, as well as a new training base for the Queensland Reds Super Rugby and Super W squads, the Reds 7s and Reds Academy plus elite pathway programs.
The world-class facility will include a rebuilt McLean Stand with a 3010-spectator capacity, multiple change rooms, aquatic recovery centre and sauna with separate facilities for men and women, and an 800 square metre high-performance gym.
It will also feature a 77-person capacity auditorium, 120-person function room and spaces available for public hire, plus administration and football offices that will serve as the home for the QRU and Rugby Australia's women's and referee programs.
Mr Furnell said the QCC would provide match-day catering services for all visitors to the NRTC and would operate a café throughout the week to support people working and training at Ballymore.
"For some 64 years the QCC has been part of the Brisbane and Queensland sporting story, delivering the highest-quality match day and function services at the Gabba.
"Since 1966, Ballymore has also been a key part of the state's sporting scene, witnessing glorious victories for Queensland and Australian teams.
"As the world turns its attention to Brisbane, it is fitting that the QCC and the QRU are joining forces to deliver outstanding spectator services for the next chapter of the Ballymore evolution."
The Queensland Cricketers' Club is one of Australia's leading providers of sports hospitality services.
 
It has operated at the Gabba since 1959, and more recently has established a service offering at the Allan Border Field at Albion and Northern Suburbs District Cricket Club. It has 2500 members and 5400 businesses in its corporate network.
About Post Author