Reds to take two home games north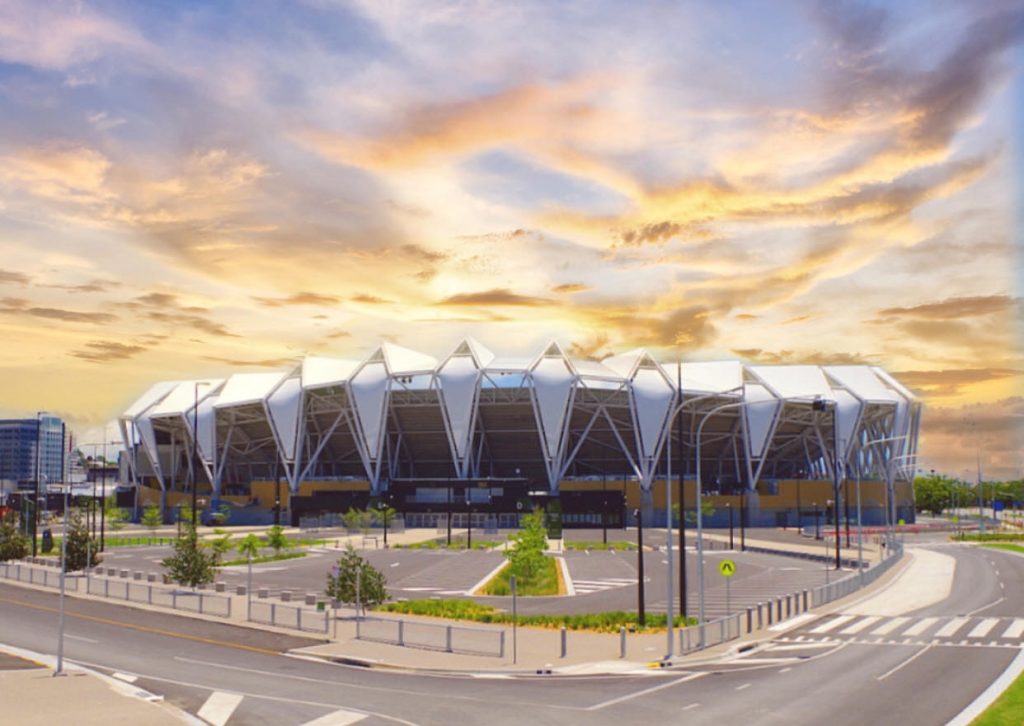 For the first time in Queensland Rugby Union (QRU) history, the Queensland Reds will play two games in Townsville next year as the 2023 Super Rugby Pacific draw was officially announced today.
As part of the QRU's long-term investment in North Queensland, the Reds will return to Townsville not once, but twice as Queensland Rugby celebrates its 140-year anniversary in 2023.
The Reds will kick-off their season against Kiwi powerhouse the Hurricanes at Queensland Country Bank Stadium on 25 February, before taking on traditional rivals New South Wales in Round 11 at the same venue on 6 May.
After last year's Trans-Tasman clash against the Chiefs in Townsville, the two historic fixtures will continue Queensland's strong connection with regional communities following the successful Reds to Regions tours across the state in what shapes as a not-to-be-missed opportunity for regional Rugby fans.
South-East Queensland supporters won't feel left out either with five blockbusters at Suncorp Stadium including home games against both of last season's Grand Finalists – the Crusaders and Blues, another classic cauldron grudge-match against the Brumbies, plus entertaining encounters with the Force and Fijian Drua.
QRU CEO David Hanham said: "North Queensland is a critical market for Rugby and Townsville is key to the QRU's long-term strategy for the region.
"These two matches will provide the QRU and our regional communities further opportunity to connect following the successful Reds to Regions visits across the state as we once again bring Rugby to North Queensland.
"North Queensland has been an essential part of Rugby's history and it was important for us to recognise this with Reds games being played across all of Queensland next year as Queensland Rugby celebrates its 140-year anniversary.
"To have Reds matches in both northern and southern Queensland next year is a great result for Rugby fans across the state and I'd like to thank the Palaszczuk Government, Townsville City Council, Townsville Enterprise Limited, Stadiums Queensland and Tourism and Events Queensland for their support to ensure these two matches could take place.
"We were unable to play at Suncorp Stadium in Round 1 due to a double-booking with a concert on at the stadium. We worked collaboratively with SANZAAR and Rugby Australia to look at options around the draw, but it couldn't be changed, and so we felt it was a good opportunity to take a second game to Townsville.
"We've got five quality home matches at Suncorp Stadium including games against the Blues and Crusaders who finished top of the table last season. We've got another match against the Brumbies who we've created a great rivalry with, plus exciting clashes against the Fijian Drua and Force which all makes for a great draw next year," said Hanham.
Tourism and Sport Minister Stirling Hinchliffe welcomed the return of great Rugby to Townsville's Queensland Country Bank Stadium.
"We built a world-class, state-of-the-art stadium in Townsville to bring more national and international sporting events to North Queensland," Mr Hinchliffe said.
"There's pent-up demand for elite Rugby in the North with a growing Reds supporter base and a huge appetite for international and Trans-Tasman games.
"We know when Rugby is live in Townsville, fans from Queensland and interstate will follow and contribute millions of dollars to the region's visitor economy.
"Our green and gold runway to the 2032 Olympic and Paralympic Games is primed to deliver two golden decades of opportunity for more first-class Rugby content in the North."
Townsville Mayor Jenny Hill said: "The Reds return to Townsville for matches against the Wellington Hurricanes and New South Wales Waratahs demonstrates once again Townsville's reputation as an elite sporting capital.
"To lock in the opening match of the international season, as well as the always highly-anticipated Reds versus Waratahs game, will not only see our city beamed into the homes of tens of thousands of viewers from across Australia and internationally, but at a local level will provide our rugby-loving North Queensland community the chance to engage directly with some of their sporting heroes."
Townsville Enterprise Director – Visitor Economy & Marketing Lisa Woolfe said: "We acknowledge the work of our local and state governments in securing another world-class event for Townsville and North Queensland.
"This is another coup for our Queensland Country Bank Stadium which time and time again has proven it can be a strong economic driver for our city and showcases our region as the events and sporting capital of Northern Australia.
"Based on hosting previous Queensland Reds and Rugby Union games in Townsville, we estimate the economic impact will be at least $2M to the region and will showcase our destination to millions, putting us top of mind for future visitors."
In addition to the two matches in Townsville, Queensland will play a historic match in Samoa as Moana Pasifika take their Round 8 home match to Apia while the Reds will also play the Drua in Fiji for the first time in the final round of the competition.
Sunday afternoon Rugby also returns to Suncorp Stadium for the first time in four years as Queensland host the Fijian Drua in their opening match at the cauldron in Round 4.
The match will be one-of-two Sunday afternoon games for the Reds with seven Friday night matches and five Saturday games in 2023.
As previously announced, Super Round is back at AAMI Park in Melbourne where all 12 teams will once again gather for a high-stakes festival of Rugby as Queensland battles the Western Force in Round 2.
The 2023 draw will see all 12 teams play 14 matches during a 15-week regular season including 11 round-robin fixtures plus three additional rivalry matches, as well as a three-week eight-team Finals Series with all 91 matches live and exclusive on Stan Sport.
For the first time Queensland Rugby will offer a unique membership for the two games in Townsville allowing North Queenslanders the chance to get even more involved with the Reds.
Visit reds.rugby for more details on 2023 Reds Memberships at both Suncorp Stadium and Queensland Country Bank Stadium.
Queensland Reds 2023 Super Rugby Pacific Fixtures
Round 1
Saturday 25 February, 6:45pm AEST
Reds v Hurricanes – Queensland Country Bank Stadium, Townsville
Round 2 (Super Round)
Sunday 5 March, 3:30pm AEST
Force v Reds – AAMI Park, Melbourne
Round 3
Saturday 11 March, 6:45pm AEST
Brumbies v Reds – GIO Stadium, Canberra
Round 4
Sunday 19 March, 3:00pm AEST
Reds v Fijian Drua – Suncorp Stadium, Brisbane
Round 5
Saturday 25 March, 6:45pm AEST
Rebels v Reds – AAMI Park, Melbourne
Round 6
Friday 31 March, 6:35pm AEST
Reds v Crusaders – Suncorp Stadium, Brisbane
Round 7
Friday 7 April, 7:35pm AEST
Reds v Brumbies – Suncorp Stadium, Brisbane
Round 8
Friday 14 April, 5:05pm AEST
Moana Pasifika v Reds – Apia Park, Apia
Round 9
BYE
Round 10
Saturday 29 April, 7:45pm AEST
Reds v Force – Suncorp Stadium, Brisbane
Round 11
Saturday 6 May, 7:45pm AEST
Reds v Waratahs – Queensland Country Bank Stadium, Townsville
Round 12
Friday 12 May, 5:05pm AEST
Chiefs v Reds – TBC
Round 13
Friday 19 May, 7:35pm AEST
Reds v Blues – Suncorp Stadium, Brisbane
Round 14
Friday 26 May, 5:05pm AEST
Highlanders v Reds – Forsyth Barr Stadium, Dunedin
Round 15
Saturday 3 June, 2:35pm AEST
Fijian Drua v Reds – TBC
About Post Author