Palmwoods SCGRL C grade Presidents Cup winners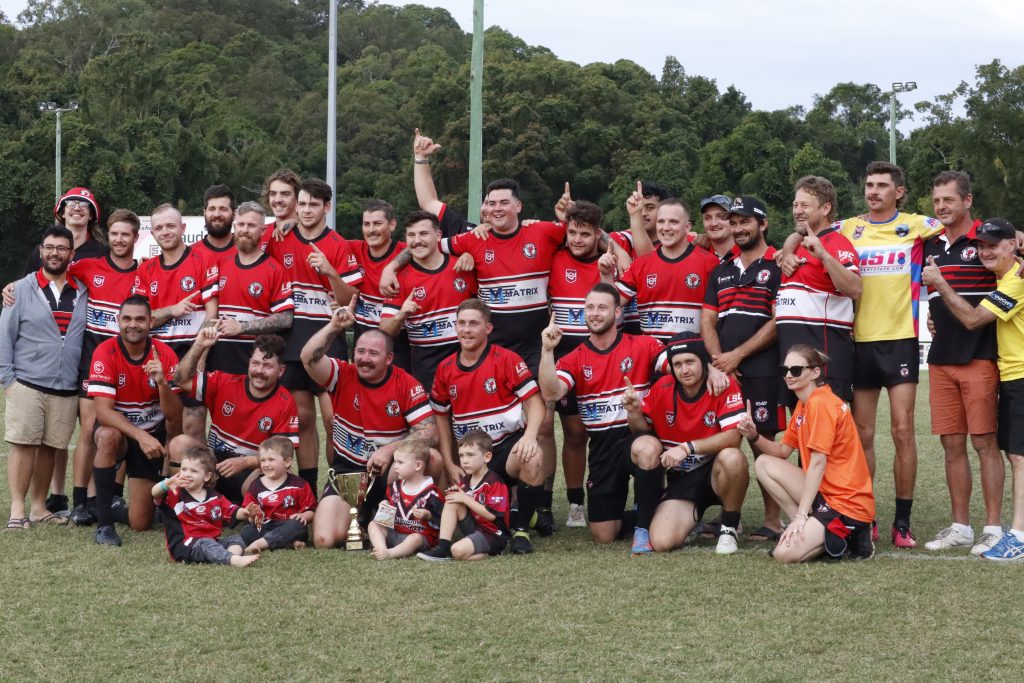 Palmwoods have claimed the Sunshine Coast Gympie Rugby League C grade Presidents Cup with a 26 points to 16 win over Caloundra.
Palmwoods coach Darren Roberts said: "Look this, It's everything you know mate. I know now it's only halfway through the season and it's a bit of silverware that we will cherish, you know what I mean. Obviously, it's not the big one, but the boys will celebrate tonight, and they played tough so they deserved it."
Palmwoods will be looking to take the momentum from this win heading into next week.
Roberts continued: "Well we've got Caloundra again next week, it's unfortunate or fortunate. That's how it just works. We'll go to training on Tuesday. We've obviously got to be better in a lot of positions. You know, there's a lot of drop ball, there's a lot of scrappy attack but the boys are tough."
Palmwoods two games of the next C grade round – there game v Caloundra, and Mary Valley v Yandina. Beachmere host the other two games – their game v Kilcoy, and Pomona Cooran v Beerwah.
About Post Author