Three Wynnum players in Stingrays squad for South Queensland Championships
Wynnum will be represented at the South Queensland Championships for the first time this coming weekend.
Two of their players were selected for Stingrays duties in 2021 but could not attend due to Covid restrictions.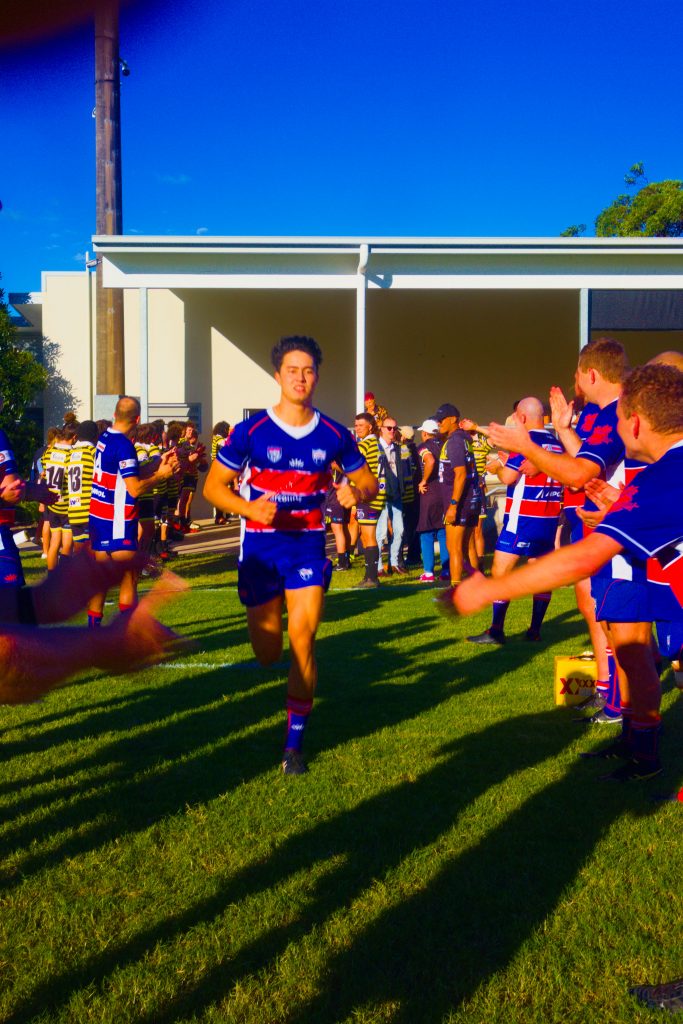 Wynnum captain Kyle Hamanne said "We got three players in the Stingrays team next week. So it's Jacob Wright our outside center; [Jason] 'Rocky' [Rogers], one of our props; and myself. Yeah. That'll be on Friday, Saturday[, and Sunday] next week."
On being selected Hamanne said: "Can't wait, should be awesome. Good to mingle with these boys. Like, make a lot of mates I like, it's good. It's good to get to know everyone in the comp. It's great."
Caloundra will have six players in the Stingrays squad.
Caloundra captain Jake Helgesen said: "We've got quite a good representation in the stingrays, so we're really happy with that. The boys are really keen, going to rip and get to mix around with a few of the guys from the other clubs too. A lot of our guys that are in the team are young guys as well. So getting them exposed to big time games like that, representing the Sunshine Coast is awesome."
The Stingrays are scheduled to play Darling Downs and Gold Coast Friday June 10 and Sunday June 12.
The Stingrays squad is (at last check);
Matt Connor – Caboolture
Benny Balckhall – Caloundra
Josh Goddard – Caloundra
Jarrod Kidston – Caloundra
Mac Burgess – Caloundra
Nakoa Marcroft – Caloundra
Sami Vereniki – Caloundra
Isaac Talbot – Maroochydore
Moses Voka – Maroochydore
Ben Radmall – Maroochydore
Harry Masters – Maroochydore
Sisa Rokovaka – Maroochydore
Charlie Bruce – Maroochydore
Zac Howson – Noosa
Sam Koning – Noosa
Alfie Hill – Noosa
Will Christie – Noosa
Mitch Duncan – Noosa
Matt Waudby – University
Cory Tehuia – University
Callum Smith – University
Michael Cocks – University
Luke Kimber – University
Levi Filiga – University
Shayden Stevens – University
Jason Rogers – Wynnum
Kyle Hamanne – Wynnum
Jacob Wright – Wynnum
About Post Author